June 14th, 2008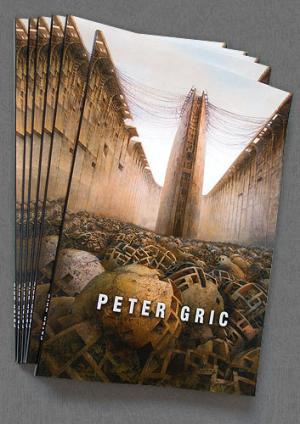 My good friend Peter Gric has
released a catalogue of 55 paintings from 1990 to 2008. I was very honoured that he sent me a copy of his catalogue. We had been discussing Print on Demand (POD) as an option for getting our artwork in to print.
While the catalogue is not an offset print coffee table book, I find it good, as did other artists, Brigid Marlin and Laurie Lipton. I think Peter's bold move has been a source of inspiration for others.
I have an earlier catalogue from Peter and I am very pleased to have this latest one in my collection as it shows the range of themes he has worked with up until now.
The catalogue
format is 21 × 29cm, paperback, with 68 digitally printed pages. The
Catalogue can be ordered via the Lulu Marketplace and costs €20.

RSS feed for comments on this post. | TrackBack URI
Leave a comment
There are no comments yet.

Log in or Register to post a comment.
Other news posts